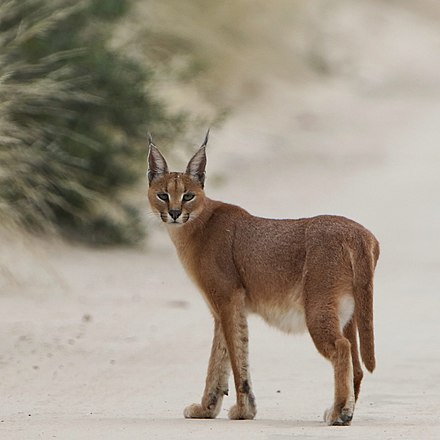 |
An Amherst, N.Y., man has received an 18-month prison sentence for trafficking exotic African cats, according to the U.S. Attorney's Office in Buffalo.

As with books at traditional libraries, seed libraries contain seeds that circulate among community members.

By Sammy Schuck
Most people may know that festivals attract people to Michigan communities. What most may not know is that festivals and events in the state are an annual $1 billion industry, according to Michigan Festivals and Events Association CEO Mike Szukhent. According to Szukhent, the lack of winter festivals last year "hit hard."
There are over 800 festivals in Michigan in a normal year, and the Flushing-based association works with most of them, assisting with advocacy, training, marketing and promotion, Szukhent said.

Some lawmakers and environmental advocates want to ban chemicals in food packaging that they say threatens the health of Michiganders. 
More Headlines